Leigh-on-Sea's Omer Kaya killed in Honduras was visiting friend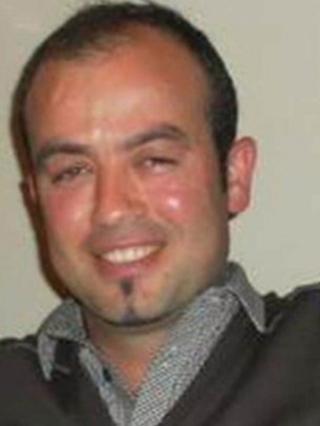 An Essex businessman shot dead in Honduras was visiting a friend from Mexico who was working there.
Omer Kaya, 33, of Leigh-on-Sea, was shot in the neck on Tuesday while sightseeing in San Pedro Sula, the Central American country's second city.
Police in Honduras said they were hunting a man and a woman in connection with the attack.
Mahmut Guler, paying tribute to Mr Kaya his friend, said everyone who knew him has been left in total shock.
"He was very friendly and a real gentleman," he said.
"From what I know the people grabbed his camera and he let that go but they wanted his bag.
'Aware of dangers'
"He just walked away and then it happened, he was shot.
"It is hard for us all to believe. It was something no-one expected to happen to our friend. We were his family and his close friends.
Mr Guler confirmed Mr Kaya has a cousin who is studying in Brighton.
"I would be quite surprised if he did not know how dangerous Honduras was," he said.
"The last time I saw him we had a coffee in Southend, then I spoke to him on the telephone before he left from Heathrow Airport and later got a Facebook message.
"That was the last contact."