Southend air show could be dropped by borough council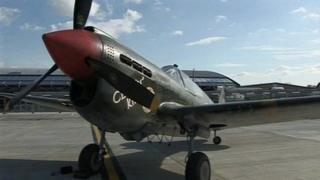 The annual Southend air show, which attracts thousands of visitors each year, could be dropped by a council.
Conservative-led Southend Borough Council needs to save more than £10m next year to balance its books.
Budget proposals include a 1.75% rise in council tax and losing 80 full time posts, 41 of which are currently unfilled vacancies.
A decision on the budget proposals will be made at a full meeting of the council on 28 February.
As well as ending the free two-day Southend air festival, the council plans to cease giving residents free black bin bags. It also proposes withdrawing financial support for the 22-bed Cumberlege Intermediate Care Centre in the town.
'Greatly loved'
Council leader Nigel Holdcroft told BBC Essex there was less money coming this year from the Government and a rise in the costs of providing services.
He said: "The air show has been a greatly loved event over the years but the reality is it has probably had its day.
"It is costing increasing sums to arrange and we have been unable to attract commercial sponsors."
A short time after the budget plans were announced a petition was started online to "save the air festival".
The air festival, one of the largest in Europe, started in 1986.
Independent Martin Terry, leader of the opposition on the council, said the proposed cuts would hit the less well-off "disproportionately".
He said proposals to drop the air show was a "shock", but added it was hard to justify the costs given the budget constraints faced by the council.