Basildon nurse accused of using Facebook while caring for ill child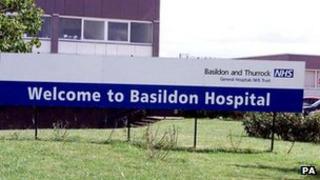 A nurse has been accused of logging on to the social networking site Facebook while a "high-dependency" child was in her care.
Titilola Orefuwa faces nine allegations covering a four-year period when she worked at Basildon Hospital.
They include swearing, leaving a sedated child without medical supervision, refusal to work on a ward and incorrect dispensing of drugs.
A Nursing and Midwifery Council hearing is expected to start on Monday.
The allegations made against the staff nurse date from January 2006 to April 2010.
Ms Orefuwa is also accused of failing to follow a doctor's plan for a patient, of failing to catch the drip specimen during a lumbar puncture, giving a patient the wrong medicine and administering medication when suspended from doing so.
The hearing will take place at the Old Bailey in London and is expected to last six days.