Southend vet continues operating while surgery burns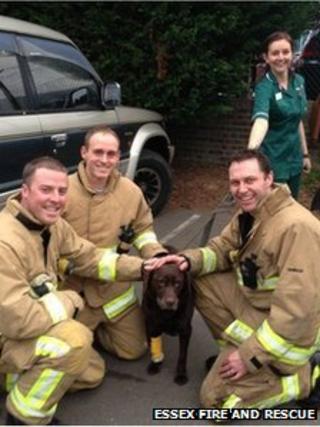 Firefighters helped a vet to continue operating on a dog after a blaze broke out in an Essex surgery.
Staff at Medivet in Southend were operating on a dog when a fire started in a dishwasher upstairs.
Firefighters from Essex Fire and Rescue Service tackled the blaze and ventilated the operating theatre enabling the vet to complete the surgery.
Animals at the vet's were transferred to another nearby practice.
A spokesman from the fire service said: "The main problem was the smoke-logged building.
"Crews assessed the situation and decided it would be safe for the operation to continue."
A high pressure fan was used to clear the building of smoke.
The fire was brought under control in a little over 30 minutes.