Anglo European School warned of Facebook party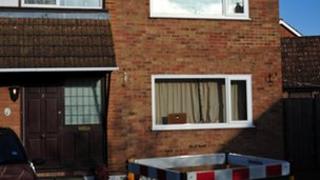 The trashing of a house at a party organised on Facebook should serve as a warning to people about "misusing" social media, a school has said.
Police were called in after hundreds of teenagers attended the event in Billericay in Essex on Friday night.
The owner of the house, in Pauline Gardens, declined to comment.
Her daughter attends the Anglo European School, which said it had issued a warning to the mother before the party.
In a message sent to parents, the school's head teachers David Barrs and Jill Martin said: "The event had been announced on Facebook and was, not surprisingly, attended by a very large number of uninvited guests.
"The house was seriously damaged."
'Consider consequences'
"We were aware that the party was being advertised on Facebook and advised the mother and daughter of the risks this posed.
"We regularly speak with our students about the dangers of social media and, while young people from across Essex attended the event, we hope our students will learn lessons from this incident.
"This is an incident which reminds us all of the dangers of misusing social networking sites," they said.
A spokesman for Essex Police said a number of calls were received from people living in the area.
"A large number of teenagers had visited the area to attend the party advertised openly on social media. No arrests have been made and no complaints were made," he said.
Insp Leigh Norris said via Twitter: "Parties are great. However openly advertising on social media attracts potentially 100s of gatecrashers and the disorder and crime that can accompany (it).
"Good intentioned party organisers must take responsibility and consider consequences of their advertisements."