Essex County Council to open competition for services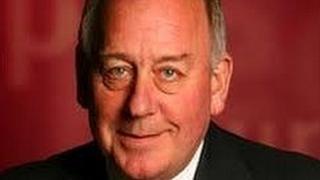 Essex County Council is poised to introduce competition for its services - a move the authority claims will save £200m over four years.
The Conservative-led council has decided to separate two of its key functions - the commissioning and delivery of services.
It means existing council departments will have to compete with external suppliers to provide public services.
Concerns have been voiced by opposition members about the impact on services.
In his report to the council's decision making body - the cabinet - on Friday, Peter Martin, leader of the council, said the authority had already saved more than £300m in the past four years.
This has been achieved, he said, by launching standalone ventures such as Essex Highways, outsourcing services such as facilities management to Mitie and charging other councils for its expertise and services.
'Increasingly unaffordable'
Those changes will be extended, said Mr Martin.
Drawing up a programme for the proposals - given the name 'Transformation II' by the council - will cost about £2m.
More than a quarter of this £2m - £540,000 - is for what the council referred to as "people and change costs".
The council said it was unable to say if the changes would result in job losses at this stage though Mr Martin's report stated one of the risks was the "significant loss of experienced staff and corporate knowledge".
"Without change, public services will become increasingly unaffordable," Mr Martin said.
The council also wants to combine the roles of director of children's services with that of director of adult services.
Opposition leader Mike Mackrory said: "I have real concerns over governance and the involvement of members outside of the cabinet in meaningful scrutiny of the commissioned services."
He said he wanted to know from the current directors of children and adult care what they thought merging the services might mean for those served.