Essex council criticised on housing children outside county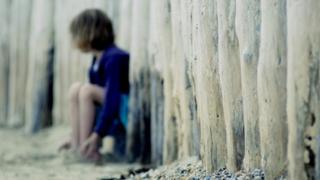 Concerns have been voiced after it emerged scores of Essex children were housed in residential homes outside their home county.
Conservative-run Essex County Council said 100 children were in residential care but only one third were in Essex.
The council, which decided to shut six homes last year, has been accused of putting some children "out of sight".
The authority said it aimed to place children in foster care and only used homes when needed.
Of the 100 Essex children in residential homes one third are in neighbouring counties and one third are further afield.
Last year, the county council closed its homes in Chelmsford, Tendring, Uttlesford, Harlow, Epping and Basildon.
It denied the decision was about saving money. The council had sought a private contractor or charity to run the homes but said nobody suitable came forward.
'Terribly insecure'
Personal trainer Paul Connolly, who grew up in an Essex children's home, said he was "disgusted" so many children were being placed outside of Essex.
He said: "We all know kids need routine and familiarity. They need to feel secure. If you move them from whatever little security they have, it is really hard for them.
"These children are terribly insecure. They are just looking to try and survive."
Julie Young, Labour county council member and vice chairman of the executive scrutiny committee, described the number of children placed outside Essex as "completely ridiculous".
"Read this as pack very challenging young people off miles from home out of sight," Mrs Young said.
She voiced concerns about the recent case in Rochdale where a young woman placed in a "specialist facility" there fell victim to a paedophile ring.
"There were good reasons to place her out of county but the distance away from her friends and family made her more vulnerable," said Mrs Young.
David Tucker, the NSPCC's associate head of policy, said: "It is almost always the best circumstances for children to be placed locally. They need continuity in their lives."
But there are occasions, he said, when placing a child of out the county was the best option. These included when a child had specialist needs or when they were at risk of harm if they stayed in their home areas.
A county council spokeswoman said: "Wherever possible we will try to place children in care within foster placements as we know children thrive within family based placements.
"We will always try to place children within Essex although the exception to this is where a highly specialised service is required for a child or young person, which is not available locally."
She said: "Children may be placed out of county due to needing specialist care that only some providers can offer.
"This could be particular vulnerabilities and specific needs which may require a specialist placement."
For a "small number of children" it is felt there needs to be distance between the placement and existing influences from their own area she said.
She added: "Some children may also be placed out of county however this placement may be geographically nearer their family/school than an Essex placement - for example a child whose family lives in the north east of the county may have a placement in Suffolk which would be nearer than if they were placed in Basildon."