Basildon Hospital warned over children's care by CQC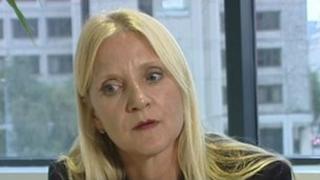 An Essex hospital has been warned its services for children must improve after they were found "completely unacceptable" by a health regulator.
The Care Quality Commission (CQC) visited Basildon Hospital after a girl, 10, died of a suspected drugs error.
The CQC said inspectors had a "number of serious concerns" including finding out-of-date medication.
The hospital said immediate changes had been made including putting more senior staff on duty out of hours.
Andrea Gordon, the CQC's deputy director of operations (regions), said: "What our inspectors found at the trust on 3 November was completely unacceptable.
"We have taken this action to assist in driving through improvements which have a positive impact on the people being cared for at the hospital.
'Legal powers'
"It is imperative that the trust now ensures it makes changes which are sustainable, embedded and maintained for the future."
The CQC said there had been "a number of serious incidents involving the care of children at the trust".
The hospital was told it must commission an independent investigation into its paediatric services.
In July, the hospital was told by the CQC to make improvements in its accident and emergency department and on adult wards. When the CQC carried out further inspections, in August and September, improvements were found to have been made.
"Our inspectors will return in the near future and if we find the required progress is not made we won't hesitate to use our legal powers to protect the people who use this service," Ms Gordon said.
Hospital chief executive Clare Panniker said: "I want to assure the local community that we are absolutely committed to improving the standards of care which we deliver to children.
"By commissioning a review of our paediatric services we can be sure we are looking at every area to best meet their needs."
Hospital managers said more senior staff - including consultants, doctors and nurses - would be on duty at all times and weekly spot checks would be carried out.