Mason Tipping 'crushed to death by chest of drawers'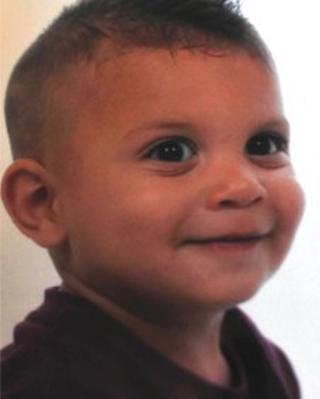 The parents of a 22-month-old boy have told of their devastation after he was crushed to death by a chest of drawers.
It is thought Mason Tipping was climbing on the 3ft-high chest when it fell on him at the family's two-bedroom flat in Colchester.
He was found by his mother Christine Tauchert, 22, on Friday morning.
Adrian Tipping, Mason's father, tried to resuscitate the toddler, but he was declared dead soon after arriving at Colchester General Hospital.
Mr Tipping, 29, told how Mason and his older sister Keira, aged two, usually rushed into their bedroom when they awoke in the morning.
But on Friday morning, the siblings failed to appear and Ms Tauchert went to wake them up.
He told how he saw the chest of drawers tipped over on the floor. When he righted it, however, his son was not beneath it, as he had expected, but inside it.
Describing Mason, Mr Tipping and Ms Tauchert, who moved to Essex just over a year ago from Northampton, said: "He was a boisterous little boy. But he was also very gentle, especially with his baby sister Faye."