Essex PCC election: Candidates' concern over budget cuts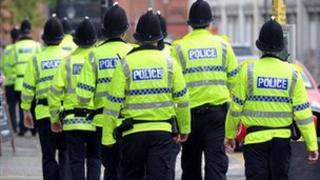 Candidates for the post of Essex Police and Crime Commissioner (PCC) have highlighted concerns over budget cutbacks.
This year's budget for Essex Police is £261.9m - £7m less than last year - of which £173.1m comes from the government.
The remaining £88.8m in funding comes in the form of a precept paid by council taxpayers. This year that figure rose by £4.58 to £136.70 for an average band D property.
Essex Police expects to reduce its head count by more than 1,000 as it shaves £42.2m off its budget by 2014-2015.
Speaking earlier this year, Chief Constable Jim Barker-McCardle said he faced "highly challenging budget cuts" which meant he, and the Essex Police Authority, had to make "some very tough decisions".
For example, the constabulary will be selling off nine police stations (Brightlingsea, Great Yeldham, Hatfield Heath, Mistley, Moulsham Lodge, Rochford, South Benfleet, Stansted Mountfitchet and Walton), five houses and four other buildings in the hope of raising up to £5m.
It also plans to disband its mounted section.
Conservative candidate Nicholas Alston, said: "I regret savings had to be made. We know the money has not been there and Labour have said they would have made the same savings."
"I recognise why savings have to be made, but there are questions over the fairness of grants to Essex which is the cheapest to run in the country."
Independent candidate Linda Belgrove, said: "I have always been against the cuts. Her Majesty's Inspectorate said the most that could be cut is 12%, we have taken over 20% cuts and lost over 340 officers.
"The cuts have great implications. Some police stations are being sold. My personal view is we should stick to the 2.5% rise in precept. We have always been very, very low."
Labour candidate Val Morris-Cook, said: "I would like to think Essex have done its part with the cuts. We are always in the lowest costing five authorities.
"If I am PCC I will be lobbying the government that we have done enough to make savings, they need to go somewhere else."
United Kingdom Independence Party candidate Andrew Smith, said: "It seems to me extraordinary to cut police budgets when the population is rising. I am surprised and disappointed.
'Minimise further cuts'
"The only way to try and counter this is to try and get the police to work smarter." He said he would look at how automation could improve the efficiency of the police.
Independent candidate Mick Thwaites, said: "People are starting to see the impact across Essex. Police are working to minimise the impact of cuts.
"I have been speaking to... people in the street and they are saying we are not seeing cops around as much before. I will put the case more strongly at a national level for more funding to minimise further cuts.
English Democrats candidate Robin Tilbrook, said: "Already in Essex the police operations are being cut to the bone. Now we face another 20% cut.
He said cut will lead to a "disastrous loss of over 350 police constables and therefore reduce our police force's capability to catch criminals and maintain law and order in Essex".