Clacton man arrested on suspicion of woman's murder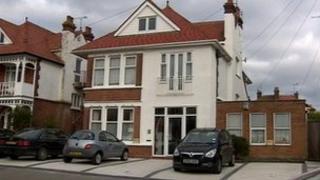 A 37-year-old man from Essex has been arrested on suspicion of murder after police forced their way into a flat to find the body of woman in her 60s.
Police were called to the property on St Vincent Road, Clacton-on-Sea, about 19:00 GMT on Friday. The woman was certified dead at the scene.
A man from Clacton was arrested a short time later and is being questioned by police.
A post-mortem examination is due to be carried out later.