Murderer Jeremy Bamber's legal bid for appeal refused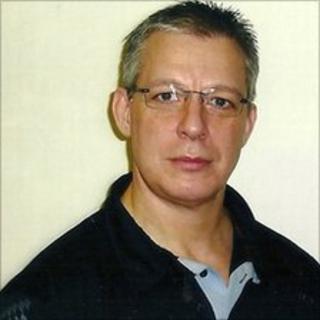 Convicted killer Jeremy Bamber has lost the latest stage in his legal battle to clear his name.
Bamber is serving a whole life sentence for shooting dead five members of his family in Essex in 1985.
He had sought to challenge the Criminal Cases Review Commission's (CCRC) decision not to send his case to the Court of Appeal.
But that bid has been turned down by a High Court judge. His lawyers said a further hearing in court might be made.
'Burn marks'
The decision not to refer his case was made earlier this year by the CCRC, an independent body which investigates possible miscarriages of justice.
A spokeswoman for the Judicial Office confirmed a single judge, considering the case on the papers, had turned down Bamber's judicial review application.
It is still open to Bamber to seek to renew his application before the full court.
Bamber, 51, has always claimed his sister Sheila Caffell, murdered her wealthy parents, June and Neville, and six-year-old children, Daniel and Nicholas, before turning the gun on herself at the farmhouse in Tolleshunt D'Arcy.
His latest request for an appeal was based on a fresh analysis of three burn marks found on his father and gunshot wounds on his sister.
The CCRC's decision is the third time Bamber has failed to get his conviction overturned.
The Court of Appeal rejected a request for an appeal hearing in 1989.
Dangerous offenders
He was granted an appeal in 2002, after the case was referred by the CCRC, but the appeal was later dismissed.
Bamber's case will be one of those subject to a hearing of the Grand Chamber of the European Court of Human Rights next month.
The European hearing will test whether the UK's law allowing the most dangerous offenders to be sentenced to whole life tariffs, meaning they will never be released, amounts to cruel, inhuman and degrading treatment.
The case, and that of two other murderers, will take place in Strasbourg on 28 November