Basildon Council £17,000 out of pocket on Xfor litter deal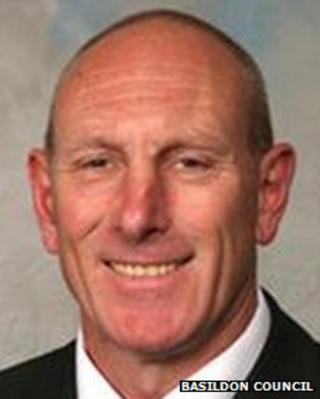 A council was left £17,000 out of pocket after a third of the littering fines issued on its behalf by a private company went unpaid.
Conservative-led Basildon Council pays security company Xfor £45 for each £75 ticket issued.
But of the 1,460 fines issued between April and June, 495 have not been paid.
The council said although the scheme depended on people giving their real names and addresses, it hoped to recoup the money owed.
When the council started the one-year trial with Xfor in April, it said the "service will come at no cost to the council" because the contractor's costs would be met by "fixed penalty notices".
'Not good'
But within three months, the council was £17,000 out of pocket as a result of non-payment of fines by those caught dropping litter.
It is not known if that money has been recouped or if further losses have been sustained in the ensuing months.
John Dornan, the council's cabinet member for environment, said despite the non-payment of fines he hoped the scheme would break even by the end of the year.
"It is not good," he said. "It would be nice to see people pay up. We will look at it and take a position at the end of the year."
He confirmed there was little Xfor staff could do to check the identities of those issued with tickets.
"Sometimes you have to write these things off," said Mr Dornan. "We will be looking at whether it is financially viable to chase this."
He said the streets of Basildon were cleaner since the Xfor contract started.
"It has been well received by the public, visitors to Basildon and businesses," he said.
Gary Lincoln-Hope, chief executive of Xfor, said although the council had informed the firm it was "suffering a deficit in the scheme", Xfor was working to make sure the deal would prove "cost neutral" for taxpayers.
"Not enough time has elapsed to get the accurate data," said Mr Lincoln-Hope. "We've had no complaints."