Broomfield Hospital: Cancer surgery cancelled five times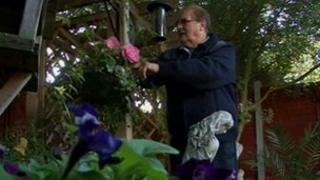 A cancer patient who has had five operations cancelled in six months says he believes he is a victim of NHS budget cuts.
Brian Smith, 73, from Chelmsford, has undergone surgery three times since 2008 at the city's Broomfield Hospital, all within weeks of diagnosis.
He said he did not blame the hospital for recent delays, saying it was a "victim of circumstance".
The hospital has apologised and said surgery will go ahead on 29 October.
The Department of Health said patients should be treated within two months of an urgent GP referral under national guidelines.
Mr Smith, helped by his two sons, has started a campaign to get the operation done by contacting his local MP Simon Burns, the medical ombudsman, the media and putting pressure on the hospital.
"My three sons, who are all professional people, said that enough was enough over these delays," he said.
"I just feel for those people who are on their own and are having important operations cancelled and feel they cannot do anything about it because they are so ill or cannot get any help.
'Budget cuts'
"It's not the hospital's fault, I do not blame them. I am an ambassador for Broomfield, I have had great care in the past and the staff are lovely.
"But Broomfield is a victim of circumstance - suffering budget cuts."
In a statement, Broomfield Hospital said: "The trust is very disappointed to hear of this complaint regarding Mr Smith's treatment here at Mid Essex Hospitals and would like to offer our sincere apologies.
"Mid Essex Hospitals has invested over £1.5m in its cancer services over the past year and is listed as one of the 20 most improved trusts in the country for providing a positive experience for cancer patients, so we are concerned with the service that Mr Smith has experienced.
"We will be looking at why this happened, but in the meantime a suitable date has now been confirmed with Mr Smith for his operation which will take place at the end of this month."