Sex offence disclosure scheme used by 156 parents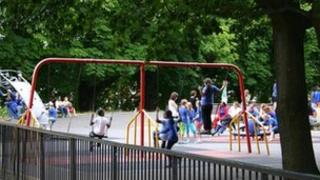 Nearly 15% of people using a police disclosure scheme in Essex have learned adults in contact with their child have a history of sex offending.
The Child Sex Offence Disclosure Scheme was introduced by Essex Police in August 2010.
Of the 156 information requests made in the past two years, 22 revealed the subject had a criminal record.
Essex Police said it supported people voicing concerns but stated child abuse cases were "extremely rare".
The police figures were released to BBC News following a request under the Freedom of Information Act.
The disclosure scheme allows parents, guardians and friends worried about an adult who has contact with a child to find out if that person has convictions for child sex offences or poses a significant risk.
'Distrusting society'
Examples include a neighbour who regularly plays with their children or somebody new entering the lives of a child - such as a parent's new partner.
Information from the police is given confidentially to protect the child.
Donald Findlater, of the child sexual abuse charity the Lucy Faithful Foundation, said most people using the disclosure scheme did so because something unusual - such as an excessive gift or interest - had been noticed.
"I don't want us to be a distrusting society," said Mr Findlater. "But you cannot ignore any worrying signs.
He said: "I'm delighted with the numbers in Essex. I think the scheme is encouraging adults to take an interest in people who are involved in the lives of their children."
Det Ch Insp Paul Johnson, of Essex Police, said the force was attempting to "balance" people's privacy with the "need and want to tell parents about risks surrounding their children".
However, he said, risks to children were "rare".
"Home Office figures show 75% of all child abuse is by somebody known to the child," he said. "The incidents of a child abuse are extremely rare. When it does happen, it is catastrophic."