Essex Police car crash: Devon man sought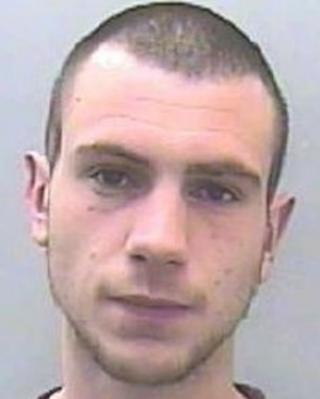 A 21-year-old man is being sought over a crash between four cars, including an Essex police car, which left a woman seriously hurt.
Jason Young, of the Axminster area of Devon, is believed to have been in a car which crashed with another in Danbury on Thursday.
Two police officers were also injured in the crash on the A414.
A man, 20, charged with aggravated vehicle-taking was remanded in custody by Chelmsford magistrates on Saturday.
Police said the injured woman, 25, is in a serious condition but is now stable.
Her condition has improved and she is out of intensive care, a spokeswoman said
The two injured officers were discharged from Broomfield Hospital and are recovering at home.
Police said Mr Young is 5ft 11in (1.8m) tall and has numerous tattoos including "mum", "dad" and "young" on his hands and arms.
Anyone with information is asked to contact Essex Police.