Southend Council cuts meals-on-wheels subsidy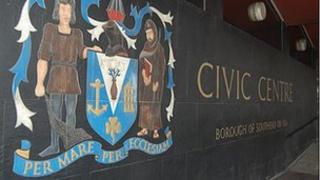 An Essex council has voted to cut the funding for its meals-on-wheels service to save about £168,000 a year.
Southend-on-Sea Borough Council approved plans to scrap the £1.50 it pays towards the cost of meals at home for about 300 older people.
The cost of a daily meal will now rise from £3 to £4.50.
The move is part of a cuts and efficiency package to trim £12m from the council's budget for 2012/2013.
Nora Goodman, a former mayor of Southend who now volunteers to deliver meals on wheels, said the decision would affect older people who are still living in their own homes.
"It is very wrong," she said. "Why penalise this section of society?
"For an older person, £3 is an awful lot of money and, if it's going to go up, it is frightening."
'Difficult decisions'
As part of the efficiency package, which was passed on Thursday, the council has also identified 120 posts which could be at risk.
But the authority's element of the Council Tax in Southend will be frozen for the next year.
Free swimming one day a week for people aged over 65 was also reintroduced and the council has pledged to continue with plans to build a new primary school.
Nigel Holdcroft, leader of the council, said the decision to cut funding had not been an easy one.
"It is impossible to deliver continued savings at this level without effect on service users," he said.
"We do not have the option of leaving current services as they are.
"We have to make difficult decisions and it is our obligation to explain to those affected that these decisions are made without relish and only after long and difficult deliberation."