Essex Book Festival looks to expand to year-long event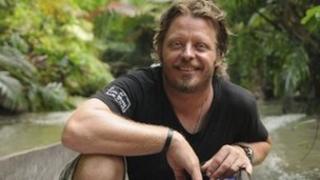 Organisers of a literary festival, which is being run as a charity for the first time in its 12-year history, are planning to expand it in the future.
This year's Essex Book Festival, which features 70-events throughout March, has opened at Chelmsford library.
A board of volunteers took over the running of this year's event from Essex County Council so it could apply for additional external funding.
Its plans include increasing the length of the festival beyond a month.
Seona Ford, chair of the not-for-profit Essex Book Festival Ltd, which now runs the event, said it was looking at several ways to diversify.
"[Becoming a charity] means we can look for funding elsewhere and we can go off in different directions," she said.
"The council's libraries team did a fantastic job, but I think we're now looking to be a little bit more experimental, without losing what we have now.
"We're looking to make the festival a year-long one, rather than just March, and we want to reach more diverse audiences, who perhaps think books aren't about them."
Changes already made for this year include new venues and special children's events.
Authors appearing at this year's festival include former poet laureate Sir Andrew Motion, Jodi Picoult, Barbara Eskine and TV adventurer Charley Boorman.