New Bishop of Bradwell prepares to be installed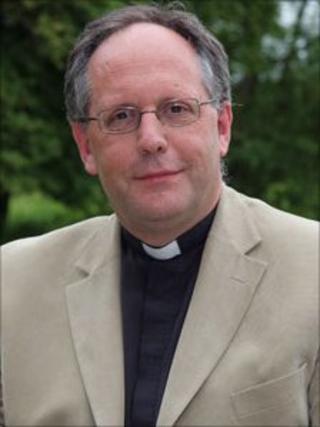 The incoming Anglican Bishop of Bradwell is to officially take up his new role this week.
The Venerable John Wraw, 52, will be consecrated as a Bishop at St Paul's Cathedral on Wednesday and then be installed in his post on Sunday.
The former Archdeacon of Wiltshire, succeeds the Right Reverend Dr Laurie Green who retired in February 2011.
The Episcopal area of Bradwell, within the Diocese of Chelmsford, includes 145 parishes across south and east Essex.
Among the places it covers are Chelmsford, Southend, Basildon, Brentwood, Tilbury Docks, Maldon and the Dengie Peninsular.
Mr Wraw said: "One of the real joys of the last few months has been getting into contact with people who I've not had contact with for 10 or 20 years.
"[It's allowed me to] realise how many people have helped shape me for my ministry."
Mr Wraw, who was ordained 27 years ago, will become the fifth person to hold the post.
He will be one of three area bishops in the Diocese of Chelmsford working under the Bishop of Chelmsford, the Right Reverend Stephen Cottrell.
'Positive atmosphere'
Mr Wraw comes into the role at a time of much debate within the diocese regarding its future direction.
Last weekend, about 1,000 Anglicans met to discuss the Bishop of Chelmsford's "Transforming Presence" strategy for the next 15 years.
This includes dealing with the high number of retiring clergy and how to spread the Christian message.
Mr Wraw said: "There was such a positive atmosphere. People were engaged, committed and enthusiastic.
"Yes, they were a bit nervous and apprehensive, but there was no doubt in their commitment to the vision."
Mr Wraw admitted he had found his new surroundings to be quite different to those of his previous post.
He said: "There's a real mix of places. On my first day I was in both Bradwell and Basildon - the two extremes of old and new.
"Essex moves a bit faster than Wiltshire if I'm honest, I've had to learn to be quicker on the roundabouts."