Essex library fines to be chased by debt collection agency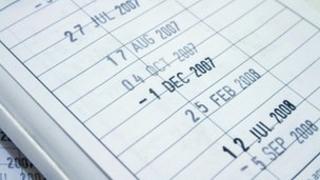 Excessive unpaid library fines in Essex are set to be pursued by an American debt collection agency.
Essex County Council is to employ the services of specialist library recovery company, Unique Management Services, on a three-month trial period.
The council said it reclaimed nearly £650,000 in overdue fines last year, but estimated a further £85,000 could have been collected.
The company will focus on people who have unpaid fines worth more than £20.
Overdue items such as books, CDs and DVDs are currently charged at 10p per day for the first week, then £1 per week, capped up to a maximum of £4.70.
Conservative Essex County Councillor Jeremy Lucas said about nine million items were borrowed from its libraries each year.
He said: "To even be approached and warned this company might contact you, you would need to have at least four items out of the library for several weeks beyond their due date.
"You would have had two warnings as well to remind you to bring them back."
He added overdue items not only incurred a financial cost in having to buy new stock, but also inconvenienced other library users.
'Gentle nudge'
Mr Lucas said the council would not pay for the service during the pilot, but if it continued, the company would take a proportion of the revenue received.
Unique Management Services (UMS) said it had recovered about $250m (£156m) in unpaid fines and lost items for libraries in North America, Australia, New Zealand and the UK since 1996.
Last year Kent County Council announced it would begin a similar trial with the company at the start of January.
UMS manager of customer development, Kenes Bowling, said they used a process known as "gentle nudge" to persuade people to return overdue items.
He said: "We just nudge them along with letters and phone calls to ask them to take them back and take care of business. We don't go after anybody.
"Some people don't realise how important it is, and that when items are not returned they have to be replaced, and year after year that can be a great expense."