Plans to redevelop three Harlow estates approved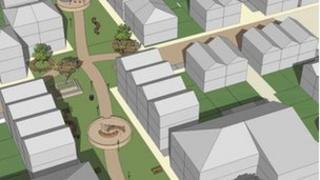 Plans to build about 400 new homes on three estates in an Essex town have moved a step closer.
Harlow Council's cabinet has approved a design brief to redevelop The Briars, Aylets Field and Copshall Close.
Existing bungalows, most of which derive from 1960s pre-fabricated designs, will be replaced by a mixture of houses, flats and bungalows.
The council said it was now looking to appoint a developer, with work likely to start in 2013.
It said the design brief had been drawn up over the course of a six-month consultation with people living in and around the estates.
Conservative councillor Russell Perrin said: "We did not take the decision to redevelop the estates lightly.
"But having embarked on that course we are completely committed to ensuring residents are involved at every stage.
"Now the developers will need to bring this brief to life and present us with solid proposals which will meet the needs expressed by the residents."