Essex County Hospital's £450,000 cancer scanner in operation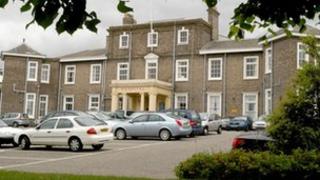 A £450,000 cancer scanner has gone into service at an Essex hospital.
The machine is the first CT scanner to be used at Essex County Hospital in Colchester, and has replaced an 11-year-old simulator.
Hospital staff said it would be able to precisely identify the location and size of the cancer, so it can be treated accurately with radiotherapy.
The scanner will later be moved to Colchester General Hospital where a radiotherapy centre is being built.
Radiotherapy manager Sonia Tankard, said: "The simulator has served us well, but the technology has advanced significantly over the past decade."
The scanner has been funded by the Colchester Hospital University NHS Foundation Trust.
Additional virtual simulation software, worth £15,000, has also been paid for by the Christine Willett Trust charity.
This will allow more targeted radiotherapy, reducing the number of healthy tissues being damaged by radiation.