Amy Winehouse Foundation helps Little Havens Children's Hospice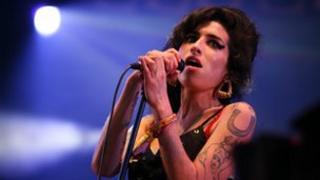 A charity set up in memory of singer Amy Winehouse has donated £10,000 to an Essex children's hospice.
The money was given to Little Havens Hospice in Thundersley, which cares for children with life-limiting illnesses.
The Amy Winehouse Foundation was set up by the family of the singer, who died in July at the age of 27.
Her father, Mitch, said: "Amy would be pleased because she loved children and I know she's fully behind us in all the work we are doing."
He explained he first came to know about the hospice when he sang at a fundraising event, just days before his daughter died.
In October, members of the foundation visited the hospice to find out about the work it does.
Mr Winehouse said: "It was a very difficult time for us and it was very emotional.
"The staff, the kids and their parents, plus parents who had just lost their children, were all concerned about us and were comforting us. So we're very grateful to them."
'Something very positive'
The hospice has cared for more than 1,000 children since 1998 and requires about £2.4m each year to run, most of which comes from fundraising.
It is estimated the £10,000 from the foundation will pay for more than 600 hours of nursing care.
Little Havens' senior nurse Donna Ginbey said: "The donation is the perfect early Christmas present.
"On behalf of the charity I would like to offer my sincere thanks to Mitch and his team for being so generous."
Mr Winehouse explained how the foundation, which was set up in September on what would have been his daughter's 28th birthday, had helped the family to come to terms with her death.
He said: "Amy's passing now concentrates us on raising money for children, so we are trying to make some sense out of it.
"We have good days and we have bad days. This is a good day because we're doing something very positive."