BBC Introducing in Essex marks station's 25th anniversary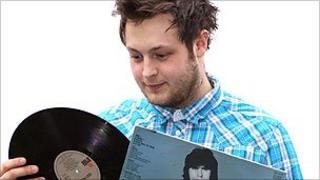 Unsigned bands from across Essex are to help mark the 25th anniversary of BBC Essex with a special three-hour show.
BBC Introducing in Essex, presented by Ollie Winiberg, will be broadcast from 19:00 GMT to 22:00 GMT on 25 November.
It will include live performances from All Stars, Kloq, John The-Baptist Campbell and Sweep Dem Gally.
The show is part of a month-long series of events being organised by the station to mark the anniversary of its first broadcast in November 1986.
Presenter Ollie Winiberg said: "Unsigned music in Essex is awesome and to be given the opportunity to showcase three hours of talent is very exciting.
"On the night we have an audience in the building and acts performing live.
"It's my 21st birthday as well as BBC Essex's 25th, so we have a lot to celebrate on the night, so its definitely an Introducing show not to be missed."