Southend University Hospital patient 'had to sit on faeces'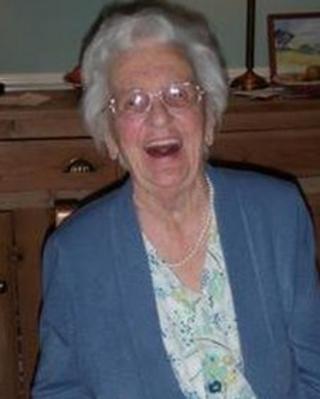 An elderly woman had to sit on a faeces-covered toilet seat at an Essex hospital when her needs were neglected by nurses, a report has stated.
Helena Grimwood, 96, was admitted to Southend University Hospital on 27 September, for eight days, following a fall at her care home.
Her experiences are included in the Patients Association's report into poor care in England's hospitals.
The hospital said it was conducting a "full and thorough investigation".
In the report, Mrs Grimwood's daughter, Hilary Paviour, said her mother was "desperately thirsty" at every visit and on four occasions had asked her to take her to the toilet because "she had not been toileted for a long time".
"Incidentally, the toilet seat was smeared with faeces yet her need was so urgent she sat on it anyway," said Ms Paviour.
"She couldn't wait for me to clean it."
'Mere lip service'
Mrs Paviour said she noticed "a haematoma the size of a 50p" on top of her mother's head on 29 September.
The haematoma was not from the care home fall, was not included in her records and no explanation was given, she added.
She now believes her mother was injured when her head hit the the bed rail as she was moved up the bed, she said.
"My mother also now has a painful arm, which may be owing to this inappropriate method of moving a very elderly and fragile person," said Ms Paviour.
She described the hospital's policy of encouraging patients to be involved with their care as "mere lip service".
The Patients Association's We've Been Listening, Have You Been Learning? report contains first hand experiences of 16 patients at hospitals across England.
Katherine Murphy, the charity's chief executive, said: "The issues we continue to highlight are human rights issues.
"They show a lack of compassion and care and a shameful attitude to treatment of the elderly."
Sue Hardy, director of nursing at Southend University Hospital Trust, said it was "extremely sorry".
"If the care that Mrs Paviour describes in her complaint is accurate, she has every right to be angry.
"We are conducting a full and thorough investigation and have suggested a date to meet the family to discuss our findings and the steps we have taken."