Mother wants 'unfit' driver ban after daughter's death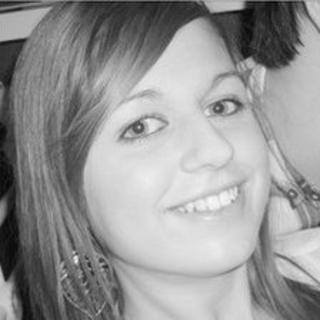 The mother of a teenager who died after being hit by a car driven by an 87-year-old man wants a law change to ban "unfit" motorists.
Jackie McCord's 16-year-old daughter Cassie was fatally injured in February when she was struck by Colin Horsfall's vehicle in Colchester.
Days earlier, Mr Horsfall had been warned by police not to drive after he was involved in another crash.
Now Mrs McCord is calling for police to be able to hand out instant bans.
More than 3,000 people have signed a petition for "Cassie's Law" and Mrs McCord is aiming to reach the 100,000 mark to force a debate in the House of Commons.
'Clearly unfit'
She said: "If the police had had the power to withhold the driver's licence after his first crash, my daughter would still be alive.
"He was clearly unfit to be on the road and we should have measures in place so that we don't have to wait for the worst to happen before revoking a licence.
"Cassie's death has devastated our family but we are determined that something positive comes out of the tragedy.
"What is particularly heartbreaking about her death is that had the law been different, the police would have been able to prevent this from happening."
A-level student Cassie was walking along a pavement in her home town Colchester on 7 February when Mr Horsfall, who has since died in a care home, mounted the kerb and hit her. She died later from her injuries.
Three days earlier, he drove into a bush at a petrol station after attempting to enter through the exit. The police asked him to hand over his licence immediately but he refused.
'Ageing nation'
The police were taking steps to get the DVLA to formally revoke his licence but it had not happened by the time of the fatal crash.
Alison Kerr, partner at solicitors Russell Jones & Walker, which is supporting the campaign for Cassie's Law, said: "This is a tragic case which highlights an area of the law which needs to be improved.
"We are an ageing nation and the government should acknowledge this by taking seriously the likelihood of more accidents caused by elderly drivers.
"We must act now to safeguard innocent members of the public like Cassie."