Dale Farm: High Court ruling on eviction due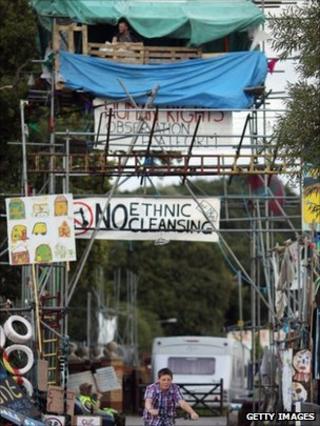 Residents at Dale Farm, the UK's largest illegal travellers' site will learn later if they have won their High Court battle against eviction.
They made three separate applications for judicial review to stop the clearance of their homes in Essex.
Lawyers for the travellers say the council's decision to remove 400 residents was "disproportionate" and should be reconsidered.
Basildon council has fought a 10-year battle to clear the Cray's Hill site.
Bailiffs have already been given permission by another High Court judge to clear 49 of the 54 plots if the challenge fails.
There could be a further delay if the travellers decide to appeal if they lose.
The clearance of the six-acre site was halted earlier this month when lawyers for the travellers obtained a High Court injunction preventing bailiffs moving in while the courts were asked to rule on several areas of contention.