Ofcom rejects convicted killer Jeremy Bamber's complaint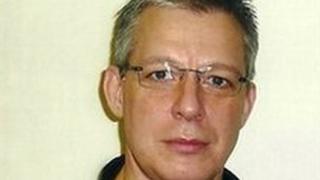 Ofcom has rejected a complaint from convicted killer Jeremy Bamber that a documentary about him infringed his privacy and treated him unfairly.
Bamber was convicted of murdering his adopted parents, his sister and her six-year-old twin sons in 1986.
He has always protested his innocence and claims his schizophrenic sister shot her family in their remote Essex farmhouse before shooting herself.
He complained to the watchdog after Sky broadcast a documentary about the case.
Killing Mum And Dad: The Jeremy Bamber Story examined the police investigation into the crimes, featuring archive footage and photographs of Bamber.
It also included contributions from family members, acquaintances, journalists who covered the case and forensic psychologist Kerry Danes.
The communication watchdog's report said Bamber complained Ms Danes "unfairly and inaccurately portrayed him as a psychopath" despite never having met him.
He also complained that the programme "discussed at length, and ridiculed, intimate details about his sexual orientation which had no relevance to the offence of which he was convicted".
Ofcom concluded that the broadcaster's right to freedom of expression and the genuine public interest in examining the evidence against Bamber, and the possible motivation for the murders, "outweighed the intrusion into his privacy".
Bamber is serving a whole-life term for the murders.