The Venerable John Wraw named as new Bishop of Bradwell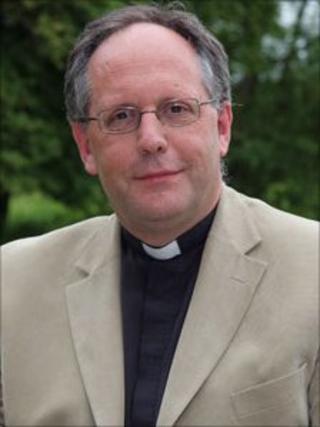 The new Anglican Bishop of Bradwell has been named as the Venerable John Wraw.
The Archdeacon of Wiltshire will become the fifth person to hold the post, succeeding the Right Reverend Dr Laurie Green who retired in February.
The 52-year-old, who is expected to take up the role in early 2012, was ordained 26 years ago and has served in his current role since 2004.
The episcopal area of Bradwell, within the Diocese of Chelmsford, includes 145 parishes across south and east Essex.
Among the places it covers are Chelmsford, Southend, Basildon, Brentwood, Tilbury Docks, Maldon and the Dengie Peninsular.
It also includes the historic Chapel of St Peter's on the Wall in Bradwell-on-Sea.
The site is one of the most important Christian locations in Essex as it marks the spot where St Cedd arrived in the 7th Century to bring Christianity to the Essex Saxons.
'Wealth of experience'
Mr Wraw will be one of three area bishops in the Diocese of Chelmsford working under the Bishop of Chelmsford, the Right Reverend Stephen Cottrell.
Mr Wraw, who is married with four children, said he felt a "mix of anticipation and excitement".
He said: "The Bradwell area is among the most diverse in the country, ranging from the metropolitan to the rural, industrial to traditional seaside and indeed both wealth and poverty.
"It is a new area of the country for us both and we are very much looking forward to meeting new people and getting to know new places."
The Bishop of Chelmsford said: "John brings with him a huge wealth of experience.
"Under his leadership the churches in the Bradwell area will flourish and as a diocese we will gain from John's wisdom and faith."