Braintree deaths: David Oakes in court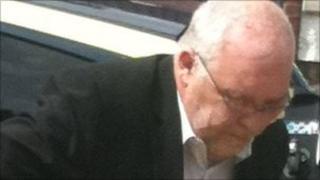 A 50-year-old man accused of shooting dead his ex-partner and her two-year-old daughter in their Essex home has been remanded in custody until August.
David Oakes is accused of killing Christine Chambers, 38, and Shania, two, on 6 June.
Police were called to a house in Bartram Avenue, Braintree, following reports of a disturbance. Ms Chambers and Shania were found dead inside.
Mr Oakes appeared at Chelmsford Crown Court with his face heavily scarred.
It was confirmed that Mr Oakes would appear at Chelmsford Crown Court on 30 August when he is expected to enter a plea.
He had been in hospital being treated for wounds since the incident on 6 June and appeared at Colchester Magistrates' Court last Friday where he was remanded in custody over the weekend.