London 2012 Olympic torch role for Basildon engineers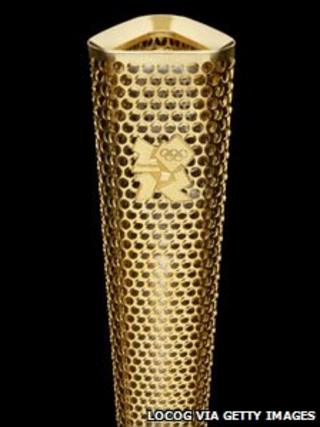 An engineering firm tasked with testing the design of the 2012 London Olympic torch says it is relishing its role.
Basildon-based TECOSIM Technical Simulation will test the design before it goes into production, for issues such as what happens if it is dropped.
A total of 8,000 torches, to be carried on the torch relay ahead of the games, will be made by a company in Coventry.
TECOSIM director Stuart Hawker said: "This is a project that is a little out of the ordinary for us."
But he added: "We're confident we can meet all the requirements on the table."
The three-sided aluminium torch, designed by Edward Barber and Jay Osgerby, will be 80cm (31in) long and feature 8,000 holes representing the 8,000 torch bearers.
The torches will be built by Premier Sheet Metal of Coventry and carried around the UK on the 70 day torch relay, which starts in Lands End on 19 May 2012.
'Challenges to overcome'
Mr Hawker explained his company's role was to test the design, using computer-aided modelling, fluid dynamics and wind tunnels, to see how the flame will behave while being carried.
It will also simulate things such as heat transfer from the metal torch to the carrier and its durability should it be dropped.
He said: "We want to get the balance between what the design team want and what can be made in production.
"So there are some challenges we have to overcome along the way.
"But we'll work with both companies to make sure what ends up being produced is exactly as the designers want to have."
The core business of the Essex company, which employs about 50 people, is within the automotive industry.
Mr Hawker said: "Normally we're a silent partner operating in the background and very rarely take any credit for what we do.
"So we're very happy that Locog are able to share our profile with the public through what we've achieved."
He added the company would be watching next year's torch relay "with baited-breath".
He said: "The opening ceremony will be a key part of the event and we'll be really proud to see it reach that point."