Appeal Court increases killer Ronald Edwards' sentence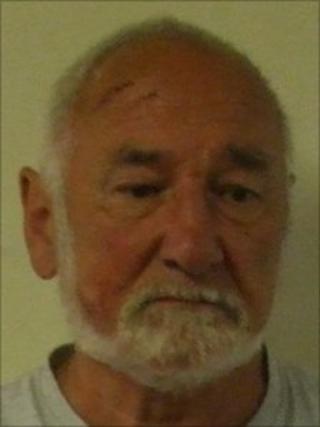 A man who stabbed his partner to death in Essex has had his five year jail term increased at the Court of Appeal.
In January, Ronald Edwards, 65, was acquitted of murdering Sylvia Rowley-Bailey, 66, at the couple's home in Matching Road, Hatfield Heath, in June 2010 but jailed for manslaughter.
He was sentenced to five years at Chelmsford Crown Court in January.
The Appeal Court ruled the sentence "unduly lenient" and increased it to seven-and-a-half years.
Edwards "saw red" and repeatedly stabbed Ms Rowley-Bailey after she goaded him with comments about his aging mother, the Lord Chief Justice, Lord Judge, was told.
He admitted the crime on grounds of provocation.
'Quiet and unassuming'
However, Lord Judge on Thursday ruled the five-year jail term he was handed did not send out a strong enough public message on the scourge of knife crime.
Edwards' barrister Neil Fitzgibbon had earlier described him as a "phlegmatic" character, who had initially "walked away" following a "verbal tirade" from Ms Rowley-Bailey.
Edwards, who had previously suffered a heart attack, began to experience sudden chest pain and feared he was in for another seizure when he launched the attack in June last year.
His fatal loss of control occurred against a background of repeated verbal provocation from Ms Rowley-Bailey, the barrister said, adding that church-going Edwards was a normally "quiet and unassuming" individual.
However, his case reached the Appeal Court as lawyers for the Attorney-General, Dominic Grieve QC, attacked the five-year term as nowhere near tough enough for a knife killing.
Upping the jail term, Lord Judge said: "For every offence of violence, the use of any weapon - in particular a knife - will always be an aggravating feature and will serve to increase sentence."
Edwards had been given too much credit for his guilty plea and, even after "making every allowance for his remorse", Lord Judge said the five-year term was "clearly unduly lenient".