Harlow university technical college plan submitted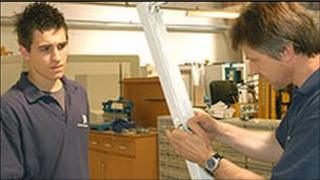 Plans for a new university technical college (UTC) for Essex are due to be submitted.
Harlow MP Robert Halfon has been working closely with Harlow College to prepare a bid to bring a UTC to Harlow.
UTCs combine practical and academic study and specialise in technical studies for pupils aged 14 to 19. They are sponsored by a university.
Mr Halfon has secured the backing of Prime Minister David Cameron and Education Secretary Michael Gove.
Harlow District Council and Harlow Chamber of Commerce are among organisations backing the plans.
Mr Halfon said: "If we get this it would transform the lives of young Harlow people.
"I have done this because I am passionate about giving young people opportunities and skills, and helping them to get good jobs."
Harlow Council leader Andrew Johnson said: "The University Technical College will make the town even more attractive to employers, as Harlow will be able to offer a pool of students with high quality technical skills absolutely right for the jobs market."