Union calls for inquiry into level crossing deaths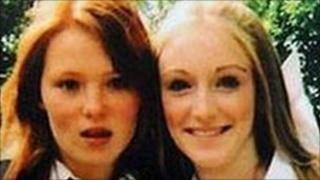 A union has called for a public inquiry into the deaths of two schoolgirls on a level crossing in Essex.
The Transport Salaried Staffs Association (TSSA) claimed that two safety documents were not disclosed to the coroner at the 2007 inquest.
Olivia Bazlinton and Charlotte Thompson died at Elsenham station, near Bishop's Stortford, in December 2005.
Gerry Doherty from the TSSA said a public inquiry was essential. Network Rail said an inquiry was under way.
Mr Doherty said safety reports written in 2001 and 2002 called for the crossing to be made safe, adding that senior managers at Network Rail (NR) "must have decided to keep them secret".
Mr Doherty said: "A public inquiry is the only satisfactory way for the families now to get public justice.
"The public pays the majority of the bills for NR and they are entitled to answers as well."
Olivia, 14, and Charlotte, 13, were struck by a train while making their way to Cambridge on a shopping trip.
A spokesman for Network Rail said: "The Office of Rail Regulation is already conducting an inquiry concerning the tragedy at Elsenham and we are fully co-operating with that."