BBC Introducing in Essex track listings for February 2012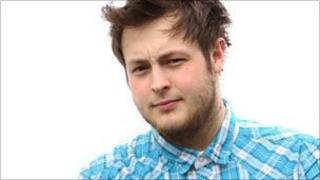 BBC Introducing in Essex plays the best and latest unsigned music on BBC Essex every Friday evening from 1900hrs.
The show has championed the county's up-and-coming music since 2007.
All genres are featured, from indie and rock to dance and dub step, plus anything else that is being produced across the county.
As well as the music, the show also features individual artists, venues and events that make up the vibrant live music scene in Essex.
If you are a band or artist and would like to be considered for the show, send your details to essex.introducing@bbc.co.uk
Friday 24 February
Neon Nurse - I Won't Sign You
GIRLFRIEND - Live studio tracks
All at Sea - L.I.F.E
Mercury Skies - Superman
The 87 - Only You
Steve McLean - Sister Blue
Frandisko - BBC Intro Mini Mix
Friday 17 February
Fick as Fieves - Distant Shores
Raucous - Not So Mini Mix
Hounds ft. Does it Offend You, Yeah? - Bitten
Snapshot - Party with Me
Jack in Water - My Favourite Story RMX
Marv Man Productions - Baxxx
March on Rome - It's Only Fair
Xstatik - Window
Friday 10 February
Gareth vs. The Shark - Old Friend
Forever After - Say It True
Macca - Three20
NBProds - Party Rock RMX
DJ Labo - Take me Away
Borderline Jack - Weekend Hype
Mantango - The Feeling Inside
AddiKt (Adam Knights) - Propaganda
Big Dogg - Extinction
New Town Kings - Games That People Play
Kloq - Crash
BB - Walk of shame
Friday 3 February
Binks - Worse Than Bad
Holt Blackheath - Solace
Cling - Deeper Meaning
Cara Winter - Butterfly
Backmaster - TuTuNeNe (Side 1)
Chris Wilson - Earthquake RMX
The Lowriders - Blood in my Head
Missing Andy - Money
Scroobius Pip ft. John the Baptist - Soldier Boy
Probotics - Smashed Glasses
CB6 - Consider This Severance