Essex University to charge students £9,000 a year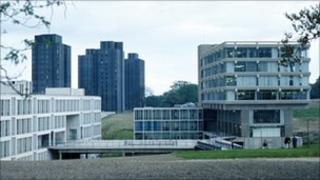 The University of Essex has become the latest to announce plans to charge the maximum £9,000-a-year tuition fees.
The university, based in Colchester, said it was planning to introduce the charge at the start of the 2012 academic year.
A university spokeswoman said a package of bursaries and scholarships would be brought in.
They would support the most able students and those from lower income backgrounds.
The universities of Surrey, Oxford, Imperial College, Durham and Exeter have already said they want to charge the maximum yearly tuition fee.
The governing bodies at Cambridge and Liverpool are preparing to vote on proposals to charge £9,000 per year.