Essex police's council-funded A12 patrols cut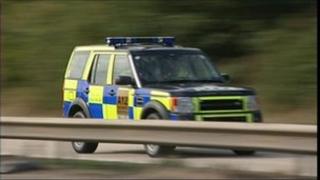 Special police patrols to cut congestion and accidents on the A12 in Essex will be reduced to save money.
The Essex County Council-funded patrols have been operating between 0600 and midnight GMT but will be cut to morning and evening rush-hours from April.
During 2009, the first year of the patrols, the number of people killed or injured on the A12 fell by 14%.
The county council has pledged £100,000 for limited patrols to continue after initial funding runs out in March.
Essex County Council's cabinet member for highways and transportation, Norman Hume, said: "I am delighted that despite the challenging financial situation we are able to continue funding the A12 patrols at peak times.
"I think everyone would agree that the patrols have been a great success, helping to reduce journey times and deal with around 4,000 incidents."
Essex County Council and Essex Police are currently finalising exact details on how the patrols will operate from April.