Brightlingsea pool improvements delayed by a year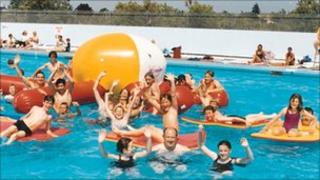 Repairs have been delayed to an outdoor swimming pool in an Essex seaside town.
The work at Brightlingsea Pool was due to be carried out before the season began at the end of May, a Tendring District Council spokesman said.
But because it could not guarantee the work would be finished in time the council said it would wait until the pool closed in September.
The authority has set aside £90,000 for the refurbishment project and said it should be finished by summer 2012.
Stephen Mayzes, Tendring District Council's cabinet member for leisure, said that the improvements have not been scrapped and the money will remain in the budget.
"I want people in Brightlingsea to be fully aware that the delay has nothing to do with any savings the Council has to make due to a reduction in Government funding," he said.