Man leaves £80,000 on top of car then drives off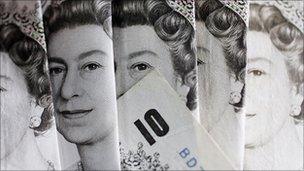 Police in Essex have begun a theft inquiry after a man left £80,000 on the roof of his car then drove off.
A force spokesman said the man had put the cash on top of his car early on 18 November in Westcliff-on-Sea but had then forgotten about it until later.
"Police were contacted on Friday 19 November by a man reporting that he had lost £80,000 in Prince Avenue," a police spokesman said.
Officers are now checking evidence found at the scene and CCTV footage.
"He told police that he had accidentally left the money on the top of his car before driving off on the morning of Thursday 18 November at 0620 GMT," the spokesman said.
"He later realised what he had done. Essex Police has seized evidence found at the scene, to be checked for fingerprints."
Related Internet Links
The BBC is not responsible for the content of external sites.