Search for children who painted hospital ceiling tiles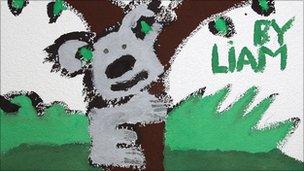 An Essex hospital ward about to close wants to give ceiling tiles back to the young patients who painted them.
Children on the Sunshine Ward at St John's Hospital, Chelmsford, decorated the tiles to brighten up the area.
Now the ward is set to move to Broomfield Hospital, staff are appealing for the artists to come forward and claim them.
A hospital spokeswoman said the paintings were believed to date from the 1990s.
Kay Gammage, divisional manager for women's and children's services, said: "The tiles have been such an important part of Sunshine Ward for a long time and hold special memories for a lot of people.
"We didn't want to lose this important piece of history when the ward moves to Broomfield.
"We have also photographed all of the ceiling tiles to make a display on the new children's ward at Broomfield so they are not forgotten."
Related Internet Links
The BBC is not responsible for the content of external sites.