Essex flats evacuated after fire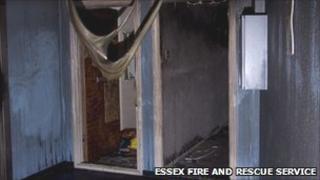 A high rise block of flats in Essex was evacuated after a fire broke out on the second floor.
Fire crews were called to George Tilbury House, in Godman Road, Chadwell St Mary, shortly before 2000 BST on Friday.
The fire was put out about an hour later and an investigation has begun into its cause.
No-one was injured but one woman's flat was severely damaged and rendered uninhabitable, the fire service said.