Jermain Defoe driving offence: sentencing adjourned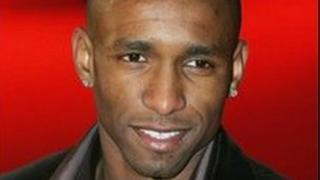 The sentencing of Tottenham and England striker Jermain Defoe, who used a hand-held mobile phone while driving in Essex, has been adjourned.
The 27-year-old, from Cuffley, Hertfordshire previously admitted using the phone at the wheel of his Range Rover in Loughton, in October 2009.
He was due to be sentenced by Chelmsford magistrates on Friday.
But it was adjourned until 15 October because his defence disputed the number of points Defoe has on his licence.
Defoe currently has 14 points and his lawyers are disputing 10 of them.
Driving ban
In January Defoe was fined £400, ordered to pay £45 costs, a £15 victim surcharge and given four points on his licence after admitting driving at 45mph in a 30mph zone in Portsmouth, on 8 May 2008.
At the time Defoe was already disqualified from driving for six months for other speeding offences.
His other driving offences were four points for speeding on 4 October 2008 and six points for speeding on 18 April 2009.
He was disqualified from driving for six months on 14 July 2008 and received a further six-month ban on 10 July 2009.
Defoe originally denied speeding in Essex but later changed his plea.