Police stop Two Tree Island nature reserve rave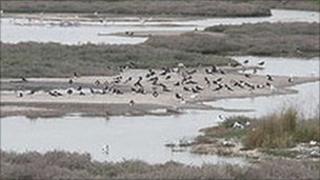 Police stopped plans for a rave party on an Essex island which is home to a nature reserve.
Police from Leigh on Sea went to Two Tree Island on Saturday evening after receiving information that a group was setting up tents and sound equipment.
A police spokesman said the group dismantled their equipment when they were warned by officers.
A road block was put in place at Leigh railway station to turn away anyone arriving for the party.
Two Tree Island was man-made during the 18th Century and is now a nature reserve.
Sup Gwyn Williams said: "I am sure that the early intervention by the officers on the scene prevented an event taking place that could have led to significant nuisance and offences.
"These unregulated events in unsuitable locations also pose a threat to the safety of those attending."