Dorset villagers worried over plans for 1,700 new homes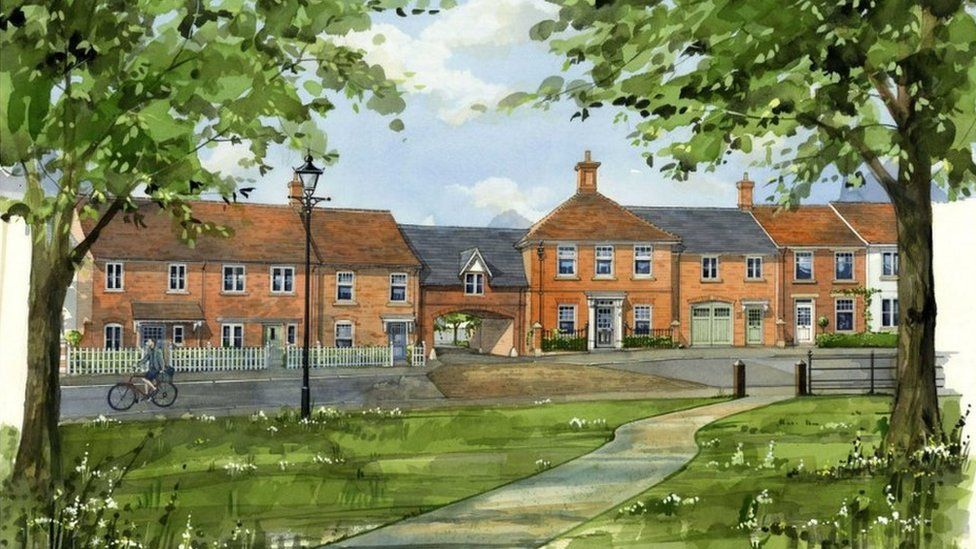 A housing company is hoping to win support for plans to build 1,700 homes in a village by inviting locals to look over its ideas.
Dudsbury Homes says it wants to create an "intimate community" in Alderholt on the Dorset-Hampshire border, which according to the last census currently has a population of 3,262.
But locals have voiced worries over infrastructure and over-development.
The developer is holding a public meeting at the village hall on Friday.
Dudsbury Homes says it wants to ensure its proposals for Alderholt Meadows can "carefully and collaboratively evolve" before they are submitted to Dorset Council.
But Tanya Wynyard, landlady of the Churchill Arms pub in the village, said the meeting was nothing more than a "tickbox exercise to get the village on side".
"The village can't cope, there's not enough infrastructure here, the road network and sewerage system. And we wouldn't be a village anymore," she said.
Andy Gardiner, who voiced his concerns on social media, said: "Can't see it happening any time soon...doctors will be overloaded and our wait times will go through the roof. We can't get dentists to sign up new people already.
"I've seen it before...the developer promises everything but they do what they need to do for profit and then disappear without delivering the promised."
The company said as well as providing a wide range of everyday facilities, including a new medical centre, up to 35% of the 1,700 properties would be affordable homes.
It is also proposing a network of cycling and walking routes with access to the wider countryside.
Related Internet Links
The BBC is not responsible for the content of external sites.