Rail strikes disrupt weekend plans across the south of England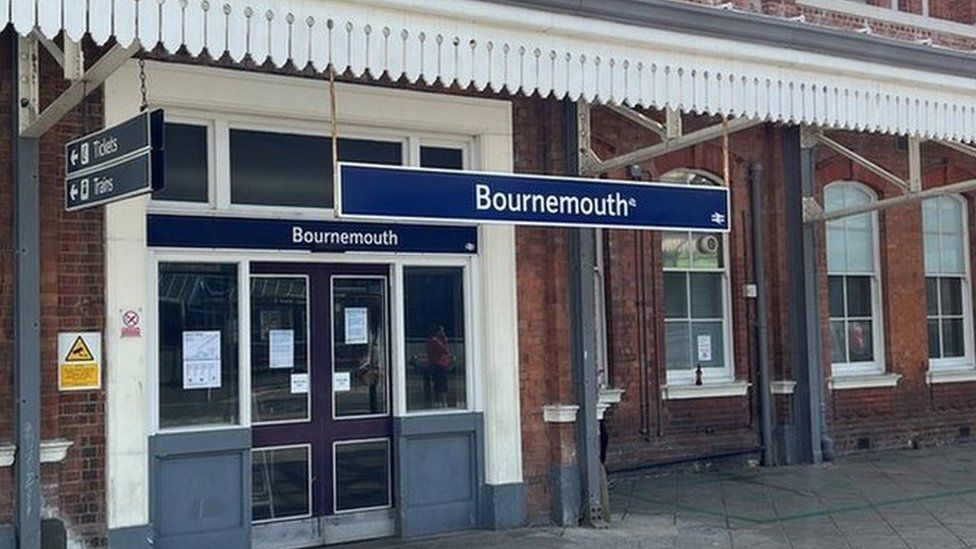 The third day of train strikes have caused disruption to people's weekend plans across the south of England.
No trains are travelling to seaside resorts such as Bournemouth and Weymouth in Dorset, while elsewhere services are severely restricted.
It is the first weekend of walkouts since industrial action began, with some people reporting they had been forced to cancel long-held plans.
The union is picketing over job cuts, pay and working conditions.
Passengers have been urged to only travel by train if necessary.
Those with pre-booked tickets for Saturday are able to travel on Sunday or Monday instead, or claim a refund.
However, this does not help those who had booked tickets months ago for specific events.
Peter Smith, from Alton in Hampshire, told the BBC he had decided not to travel to Ed Sheeran's concert at Wembley because of the lack of trains.
He said he had already spent money on the train tickets so could not then pay more for fuel, especially given recent price hikes.
"It's horrible to make a decision to not go - I'm gutted," he added.
Roads and other public transport are expected to be busier than usual as passengers seek alternatives to trains.
Sue Hills, who owns the Whistle Stop cafe next to Cosham station in Portsmouth, said she supported the striking rail workers despite it impacting on her income.
"Sales are obvious down a bit but I do appreciate they have got to strike - it's the only way people at the top of the ladder are going to actually listen to them," she said.
"We appreciate they've got to do what they've got to do but it does also affect the small businesses that are trying to survive as well, so let's hope they manage to sort it out."
Posting on Twitter, Marc Almond, who lives in rural west Dorset, said not all areas have bus routes.
"We're stuck when there are no trains," he said.
Services on the Isle of Wight are running as normal as union members there voted against industrial action.
National Union of Rail, Maritime and Transport Workers (RMT) is looking for a pay rise of at least 7% and assurances of no compulsory redundancies.
But the government argued the action would "keep hamstringing the country", and said the union should "agree a deal to bring our rail industry into the 21st Century".
Related Internet Links
The BBC is not responsible for the content of external sites.