Dorset town hopes to wipe out dog waste from streets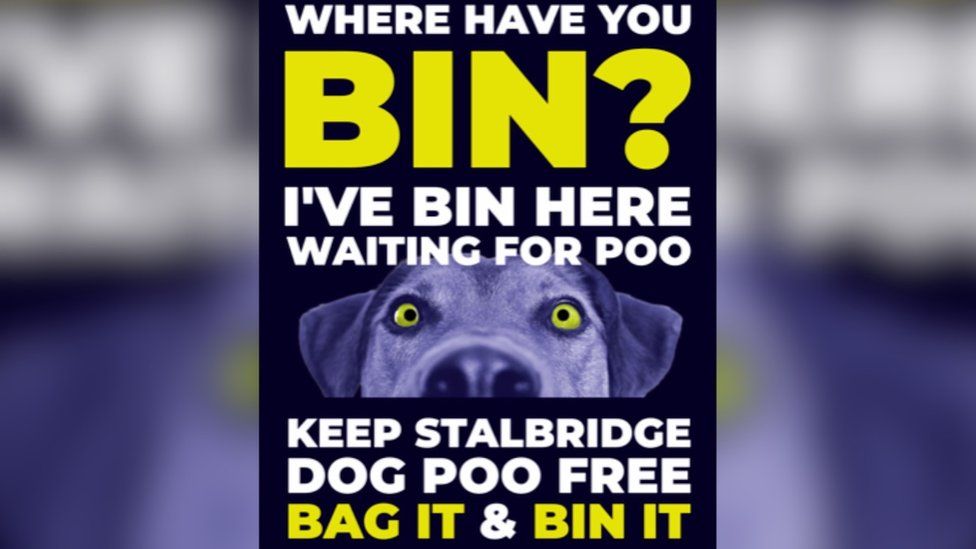 A town is hoping to clean up its pavements with a new campaign aimed at tackling dog fouling.
Stalbridge in Dorset has suffered a recent rise in dog waste on its streets, paths and green areas, according to the town council.
Councillor Graham Carr-Jones, of Dorset Council, said residents were "fed up".
Stalbridge Town Council has created 55 new signs based on the viewpoint of the dogs, with phrases like, "You're making us look bad".
It has also made an online, downloadable map showing the locations of 40 waste bins in the town, as part of the "hard-hitting" campaign.
Katie Garland, chair of the town council, said: "The dog mess is so unpleasant, there's plenty of evidence that most dog walkers do pick up, unfortunately it's a minority that don't, spoiling it for the wider community.''
Mr Carr-Jones said: "Some years ago there was the national campaign, 'There's no such thing as the dog poo fairy', that was good, but we felt more needed to be done.
"We've been talking about it for a few months, people were fed up. The problem seems to have been getting worse, the town has been growing these last few years."
Mr Carr-Jones believes Stalbridge, with its population of 2,500 people, has also seen a rise in dog ownership.
Related Internet Links
The BBC is not responsible for the content of external sites.