Dorset libraries could become 'family hubs', council says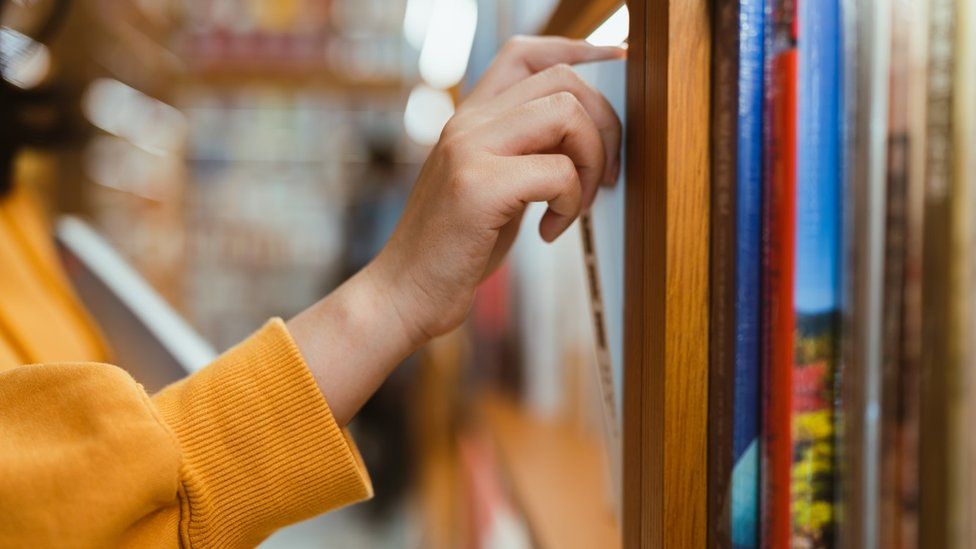 Libraries in Dorset could become places of work or somewhere to seek advice, as well as a venue to borrow books.
The latest round of consultation on the future of Dorset's libraries accepts they need to be about more than just books, according to a report.
Dorset Council is looking at the concept of "family hubs" where libraries become multi-purpose venues run by health and social services.
The report will be discussed by the council on 29 June.
However, it found the use of e-books and audio books had risen by more than 350% since the pandemic.
Report author Liz Crocker said: "We have seen new trends in accessing content, events and activities online and although people are returning to preferred in-person activities and events, we remain aware the online library requirement must be embedded in our future thinking."
The report also found people wanted libraries to offer more than books, to become places for people to meet, work, collaborate and receive advice and information on physical and mental health and wellbeing, LDRS said.
Ms Crocker added: "The research revealed opportunities for library services to have greater impact on communities within Dorset.
"More importantly, the process revealed the willingness and appetite of council and community services to work more closely with the library service to achieve shared priorities and meet community needs in the future."
More than 7,500 people submitted views on the future of the council's library network.
Related Internet Links
The BBC is not responsible for the content of external sites.