Thomas Hardy: Largest ever collection of author's objects on show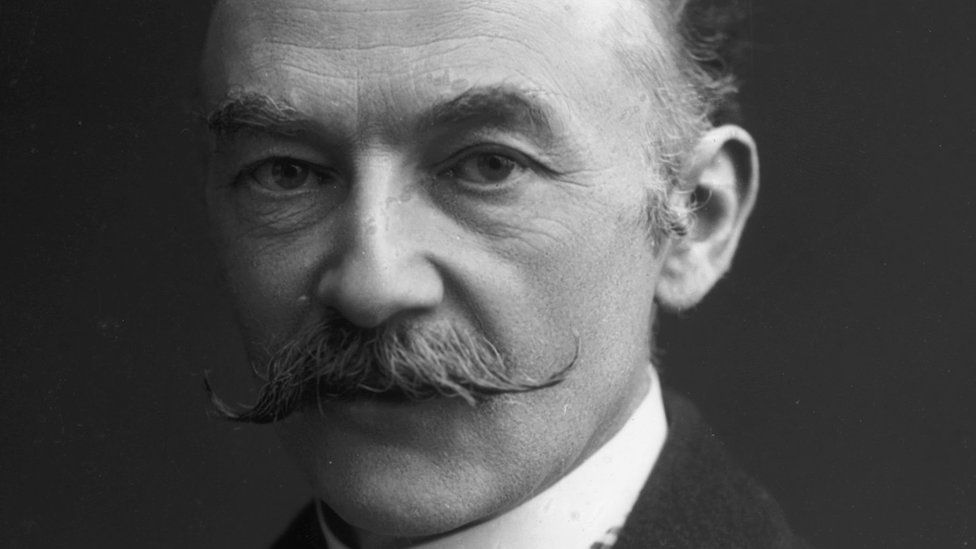 The largest collection of objects ever displayed belonging to the novelist Thomas Hardy have gone on show.
Dorset Museum, Poole Museum, the Salisbury Museum, and Wiltshire Museum are each exploring a different Hardy theme as part of the exhibition.
Curator Harriet Still called it an "absolutely incredible" collection that would "hopefully speak to people on many different levels".
Items include the author's manuscript for The Mayor Of Casterbridge.
Also on show is a kettle that once belonged to Hardy's grandmother and a tombstone sketch the author created for his dog.
The museums, which form the Wessex Museums partnership, crowdfunded more than £5,000 to set up the exhibition, which will run until 30 October.
Ms Still told the BBC: "It's amazing seeing it all come together... it really is mind blowing."
She said the objects, which come from a collection that is on Unesco's memory of the world register, were "internationally significant".
Thomas Hardy exhibition themes
Dorset Museum: The rural landscape - social tensions
Poole Museum: The coastal landscape - love and war
The Salisbury Museum: The urban landscape - women and religion
Wiltshire Museum: The ancient landscape - superstitions
Hardy set his novels in Wessex, a fictionalised version of the south of England that mostly covered Dorset and Wiltshire, where the museums are located.
Ms Still said the displays focused on how "this part real/part imagined landscape" influenced the author.
She added: "Because we've got this massive canvas to work with, working across four museums at the same time, we've been able to get out objects that have been in the archives for 100 years... this is the first time that many of them have had an airing."
Ahead of the exhibition screenwriter Julian Fellowes, who is president of the Thomas Hardy Society, said it would "help people come to know Hardy as a man, not just as a writer".
"His grandmother's kettle, for example, evokes an image of a young boy sitting by the fireside, listening to the wise old woman's stories; while the tombstone Hardy designed in later life for his beloved dog, Wessex, tells of his deep love for animals," he said.
Hardy's works include Jude the Obscure, Tess of the D'Urbervilles, and Far From the Madding Crowd.
One of England's most acclaimed novelists and poets, he was born in Dorset and lived in the county for much of his life. He died in 1928, aged 87.
Related Internet Links
The BBC is not responsible for the content of external sites.