Dorchester ranked top place in UK to pass driving test first time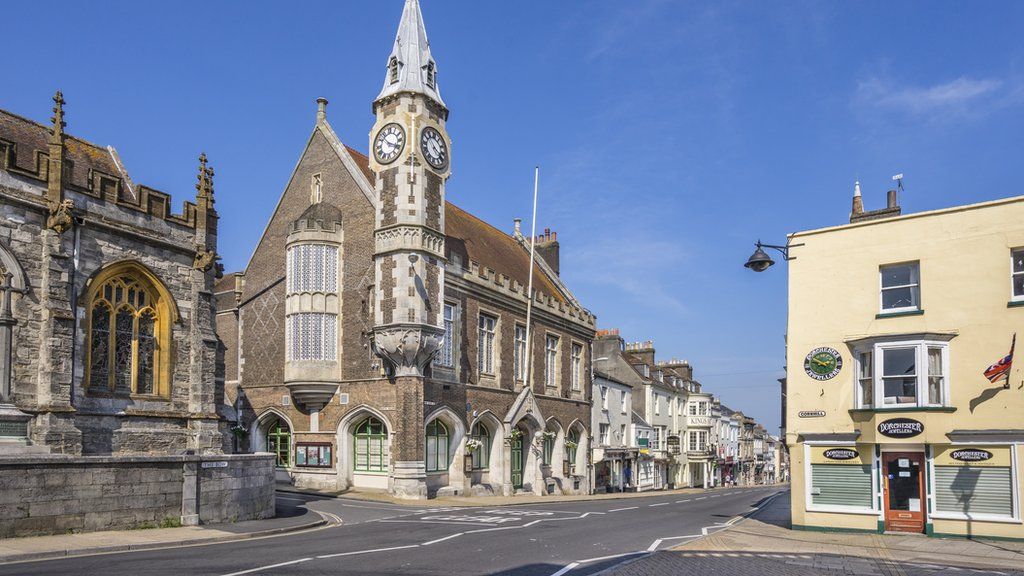 A Dorset town has the highest first time pass rate for driving tests in the UK.
Of all the major driving test centres, Dorchester has an average pass rate of 67.3% for learner drivers taking their first practical test.
Yeovil, over the border in Somerset has the second highest with a 66.5% success rate.
Abergavenny in Wales was third, the study by insurance firm Ingenie said.
The study looked at government data and examined the pass rate percentage of driving test centres that had conducted at least 1,000 tests since April 2020.
The test centre in Dorchester, the county town of Dorset, passed 715 learner drivers out of 1,062 tests taken between April 2020 and June 2021.
Yeovil in Somerset, came in just below Dorchester and assessed 1,080 prospective drivers, deeming 718 fit to remove their L-plates
Abergavenny had the third highest first time pass rate of 65.1%.
At the other end of the table, Birmingham's Sutton Coldfield was the lowest ranked place to pass a driving test first time in the UK with a pass rate of 36.5%.
Out of 1,015 tests taken, 370 were passed.
Seb Goldin, chief executive of the RED Driving School said the disparity came down to geography.
"The pass rates in metropolitan test centres do tend to be consistently lower, and can explained by the fact that these test centres have some very complex road systems that require a good level of confidence and competence to navigate in a test situation.
"In quieter and more rural areas, such as those highlighted in the report, there are fewer opportunities for things to go wrong on the driving test, whereas in a busy city centre, there's often congestion and many different types of road users which can create difficult driving situations for the novice driver."
The Durham test centre completed 1,233 first attempt tests and handed out 786 licenses - a pass rate of 63.7%.
The test centre in Warrington ranked in fifth place to pass a driving test first time. Between April 2020 and June 2021, 1,039 first attempt tests were taken with 659 passed - a 63.4% pass rate.
Ipswich came sixth in the rankings with a 63.3% pass rate.
Bristol's Kingswood ranked seventh with 1,746 tests conducted and 1,105 driving licenses handed out.
In eighth place was the Currie test centre in Edinburgh with a pass rate for first attempt tests of 62.2%, while Poole, also in Dorset, was placed just below that with a 62% pass rate.
Ashfield came in 10th place with a pass rate of 61.1% pass rate
In total between April 2020 and June 2021, there were 248,293 first attempt tests taken with 126,742 passed - a 51% pass rate.
A spokesperson for Ingenie, a specialist insurer for young drivers, said: "The disparity shown in driving test pass rates for first attempts is fascinating.
"This analysis highlights that there are huge differences between test centres. Someone is nearly twice as likely to pass their driving test on their first attempt in Dorchester as they are in Birmingham."