Runner loses wedding ring during a 100k Jurassic Coast race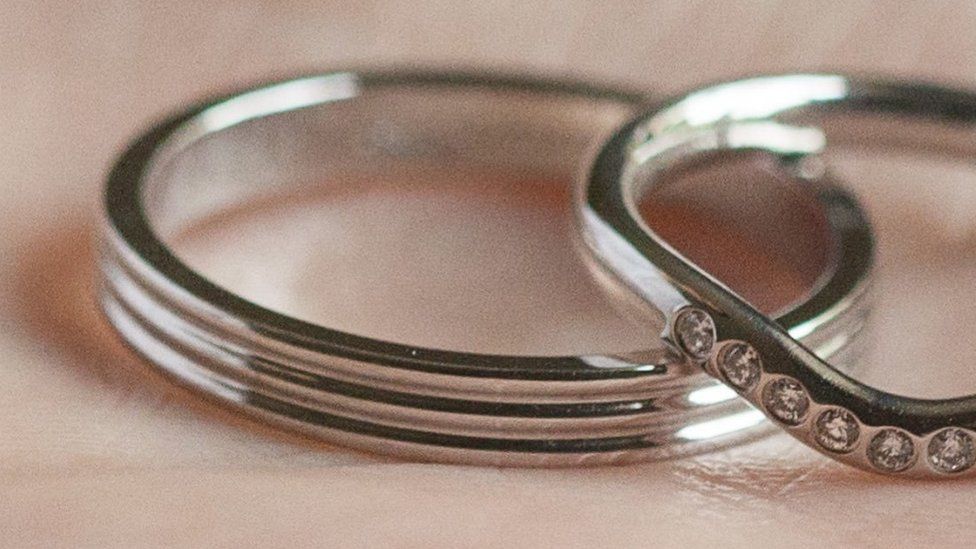 A runner has lost his wedding ring during a 62-mile (100km) Jurassic Coast Ultra Challenges race.
Jonathan Haynes, who ran the distance in 16 hours and 42 minutes, believes he lost the ring when he fell on the descent at West Bay cliffs.
The runner had moved the ring from his ring finger to his little finger after his finger had started to swell up.
He lost it during the night whilst there was torrential rain so he could not search for it.
"I would be immensely grateful for its return," Mr Haynes said.
The original Twitter post about the lost ring has gained lots of attraction from people desperate to help.
One of those includes Bournemouth Detecting Club & Free Recovery Service who help reunite people with all sorts of lost goods.
It is hoping to send someone along the cliff path to search and return the wedding ring to Mr Haynes.
Darren Wiles, a member of the club, said searches can go on for hours or weeks, and into the early hours of the morning.
Mr Haynes, and his wife, Helen Lewis, said they were "not holding out much hope" of it being found.
I lost my wedding ring last night in the middle of a 100k race - I'm pretty sure it was on the descent from West Bay cliffs, Dorset - not holding out much hope but should anyone happen to find it, I would be immensely grateful for its return. Many thanks pic.twitter.com/6MQg9axe3l

— Jonathan Haynes (@JonathanHaynes) May 15, 2022
Related Internet Links
The BBC is not responsible for the content of external sites.